President's
Message
Towards Growth as a
Packaging System Integrator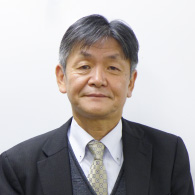 From the early days of our founding in 1960, PACRAFT has endeavored to apply advanced technologies to build pouch fill/sealing machines & automated systems to meet the diverse needs of our customers. Beginning with the development of the world's first fill/seal machines and pioneering commercial retort shelf-stable foods, our customers have become accustomed to looking to us to solve their problems and produce creative solutions.
One of PACRAFT's most precious assets, is a core philosophy that the sale of one of our products marks the start of a long relationship with the customer. To best support these long-term relationships, we recently restructured our Service Division to become our Customer Support Division, providing services of an even higher level of quality. This close attention to lifetime support assures our customers that their equipment can be used for the maximum length of time. An example of this, is the case of a worker at one of our customers who operated a Toyo Jidoki machine from the time it was purchased during his first year on the job all the way through to his retirement.
Growing demand for our systems in overseas markets has provided PACRAFT with additional experiences through adapting existing capabilities and developing new technologies to meet the requirements in packaging diverse food and non-food products and building systems to meet the various international food safety and build requirements. In building confidence and developing new relationships, PACRAFT is working with our existing agency partners, establishing local PACRAFT subsidiaries and training our employees to provide common language and business expectations.
To accelerate our domestic and overseas support capabilities, we are placing increased emphasis on developing staff capabilities. We have added an academy to provide focused traning for new employees. Experienced employees are enrolled in both internal study and specialized outside training programs. We also focus on providing hands-on training in the field to include providing qualified engineers with rotating assignments to our domestic and overseas offices.
The members of PACRAFT are committed to growing our capabilities so that we can provide for our customers evolving needs.