PACRAFT Endeavors
PACRAFT engages in multiple business solutions, promoting operations centering on the development and production of pouch fill/sealing machines.
Retort pouch technology is a highly efficient and cost effective means of extending shelf life & reducing food waste.
Retort products are sealed in air-tight laminated pouches then treated using heat and pressure in a retort vessel. This allows food items to be preserved for extended periods with little or no added preservatives. Extended shelf life allows food producers, retailers and consumers to reduce waste and food loss. PACRAFT's retort packaging technology is a valuable contribution to alleviating food loss, a growing problem worldwide.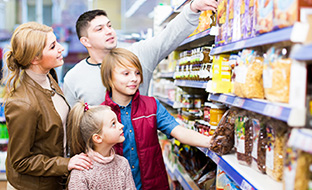 Protecting our customers' reputation assured, high quality packaging systems.
In an age where food safety is of ever greater concern, quality packaging is seen more and more as a necessity and a value. Producers respond to this necessity by continuously enhancing the safety, sanitation & security of their production environments. One example of PACRAFT's contribution in this area, is the precision pouch seal provided by a sealing system refined over the years using a carefully engineered combination of heat, pressure & time. A beautiful, uniform seal provides our customers and consumers with an instant assurance of quality.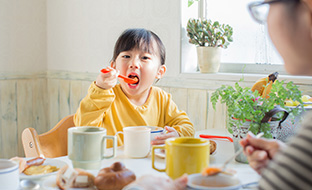 Coexisting with nature and society by reducing our environment impact.
PACRAFT installed a solar power sytem across the roof surfaces of its manufacturing facility in Iwakuni Japan. By making use of natural energy, we reduce our environmental impact on our community.